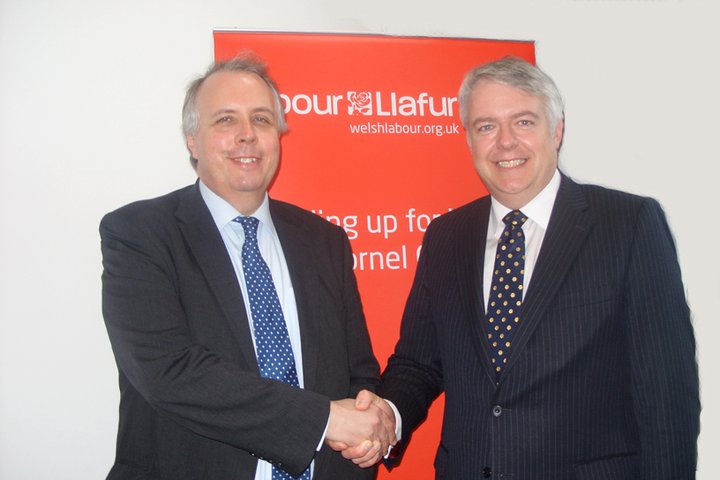 Mark with Carwyn Jones and right campaigning in Croesyceiliog.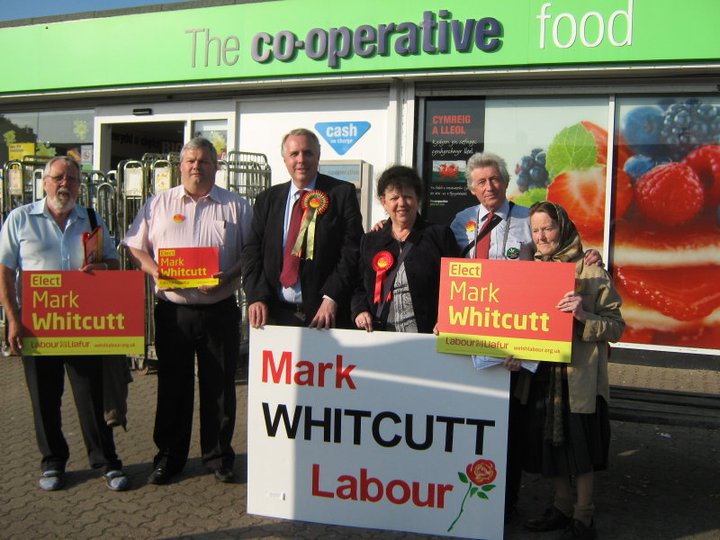 Mark Whitcutt, Labour Candidate for Monmouth
Mark was Labour's Assembly Candidate for South Wales East in 2007. He is a Newport City Councillor and is currently Labour's Business Manager. He has previously served as Deputy Mayor and Chair of Scrutiny.
Professionally Mark is a solicitor and educationalist but also has a research degree. From 2008 -10 he was seconded to the Welsh Assembly Government, working on educational legislation. He previously worked in private practice as a litigation solicitor and is currently a lawyer for a major educational establishment. A primary and special school governor, Mark has a keen interest in education. Mark is also strongly supported by his fiancée Deb.
To find out more about Mark's campaign Click Here

Five for a fairer future.
1. More apprenticeships and training opportunities for our young people.
2. Access to GP surgeries in the evenings and Saturdays.
3. More funding for our schools.
4. An extra 500 PCSOs for safer communities
5. Double the number of children benefiting from free childcare and health visiting.
Five to keep
1. Free prescriptions to help hard-working families and encourage people back to work.
2. Free bus travel for pensioners and disabled people and their carers.
3. Free school breakfasts and school milk for the under 7s.
4. Support for Welsh students so they will not have to pay higher tuition fees.
5. Help for people who have been made redundant – building on the successful ReAct programme.
For more news on Welsh Labour's Campaign Click Here